Pacific Medical Bio-Skills Labs and Medical Education Facility
Built for surgeon customers whom we have the privilege of serving. It is intended to provide the venue to enhance surgical skills and new technical innovations.
Pacific Medical Bio-Skills Initiatives
With more than 30 years experience hosting surgeons, operating room and physician office staff, Pacific Medical is a nationally recognized leader in terms of medical education. Our world class bio skills facility has welcomed more than 10,000 visitors all with a common goal shared by Pacific Medical of helping our clients in their pursuit of excellence in patient care. Whether your plans call for hosting labs for large groups or one on one intimate settings, Pacific Medical will tailor the visit to your needs and those of your customers. Our goal has always been to provide an experience such that individuals and groups will desire to book a return trip prior to leaving our facility. Our personal touch will make you and your clients feel like family.
Some features of our 20K square foot state of the art medical education facility include:
12 station wet lab with HD video technology
Fluoroscopy
250 seat auditorium
75 person entertainment lounge with three independent satellite TV feeds, shuffleboard, and gaming technology for entertainment and fellowship
Live streaming from lab instructor station to auditorium for large group instruction
Procedure types include arthroscopic, endoscopic and open and can accommodate all medical specialities
Food catered from continental breakfast to white linen tablecloth with wait staff and servers
For more information on reserving the lab for private labs, hosted labs, manufacturer labs or trainings, residency  and fellowship programs, etc., please contact Lori Vukmirovich at [email protected] 1-800-726-9180
Residency and Fellowship Education
Starting in 2004 with a new relationship with the University of Washington, under the direction of Dr. Rick Matsen, and with the tremendous hands-on leadership from Dr. Chris Wahl, Pacific Medical began its University medical education initiative dedicated to Orthopedic residents and fellowship programs. Although fellowship programs and industry have worked together for many years, medical education tailored specifically to residency programs was not readily available. Our collaboration with the University of Washington and the commitment to the hands on cadaveric bio skills education became the envy of many residency programs. More than 200 residents and fellows from the University of Washington have visited Pacific Medical thru the years and we are very proud of the role we have played in the educational process of these young women and men, all of whom will forever be considered family to Pacific Medical.  From this humble beginning with our Husky friends, the program has been expanded to include the best medical schools and residency programs on the west coast, including:
Madigan Army-Ft. Lewis, Washington
Oregon Health Sciences University (OHSU)
University of California, San Francisco (UCSF)
Stanford University
University of California, Davis
St. Mary's, San Francisco
University of California, San Francisco (UCSF), Fresno Branch
Samaritan Residency program (Corvallis)
Valley Orthopedics Residency (Modesto)
We are extremely proud of the small role we have played in the development of countless residents and fellows thru the years, and consider this educational initiative to be a cornerstone of the philosophy of Pacific Medical's mission. Our goal is to prepare aspiring residents and fellows to gain comfort and confidence that will enable them to be successful, as they complete their formal training and then embark on their career in orthopedics.
If you have questions or would like to consider a trip to Pacific Medical, please contact Lori Vukmirovich at (800) 726-9180, x7600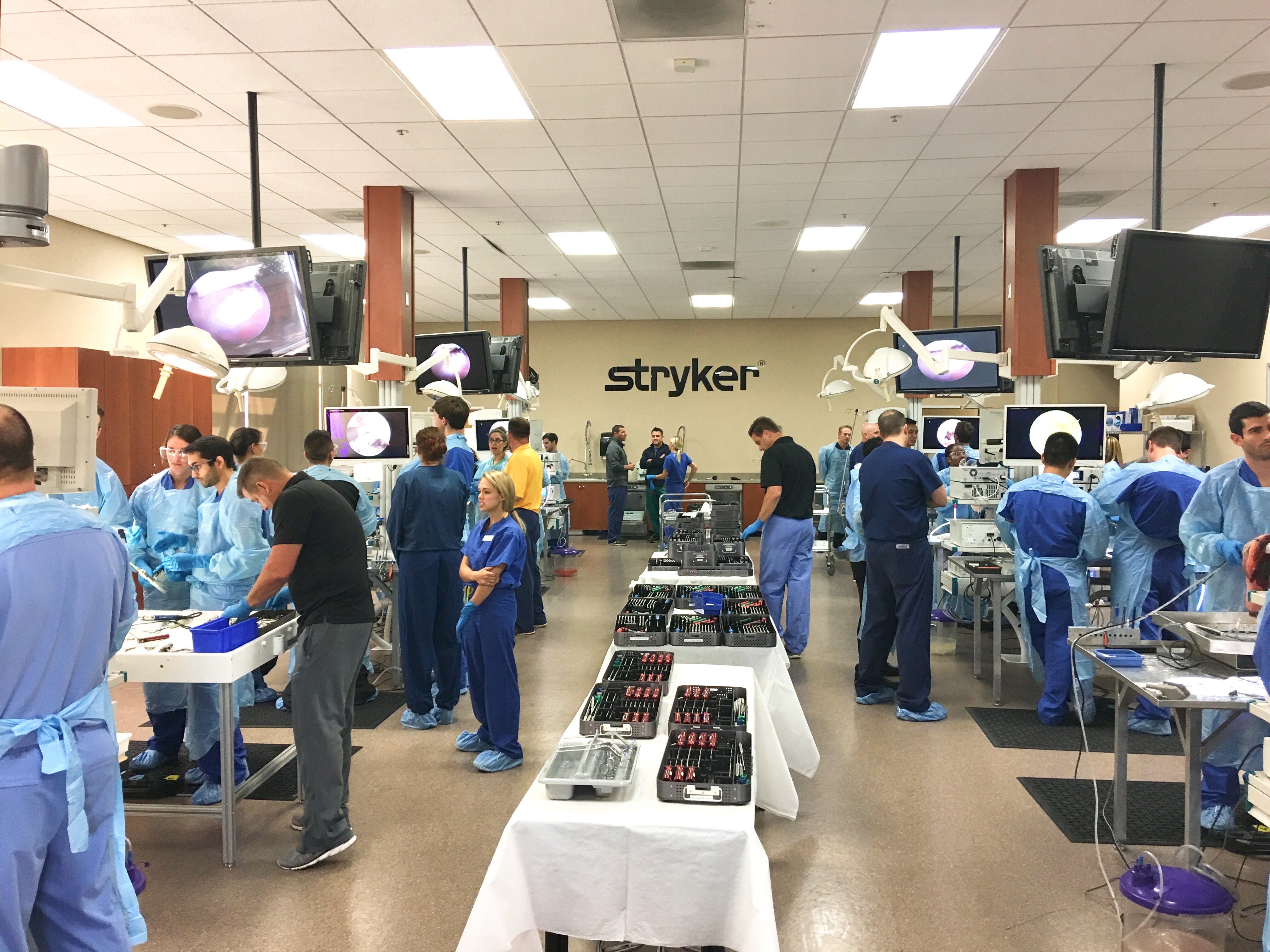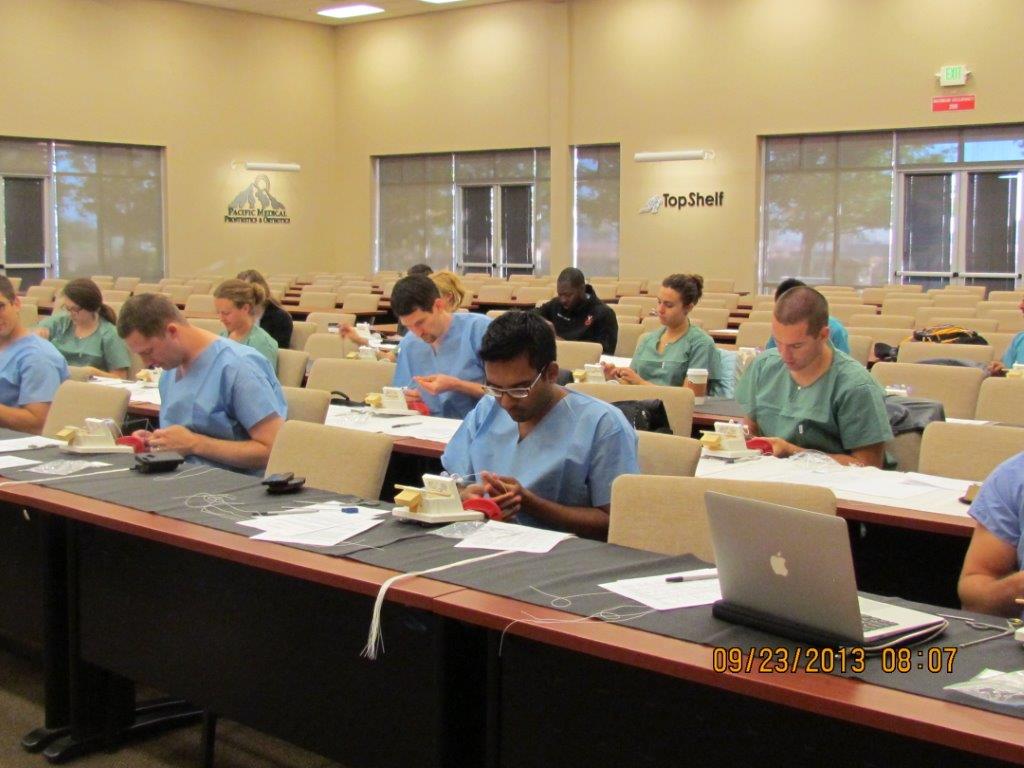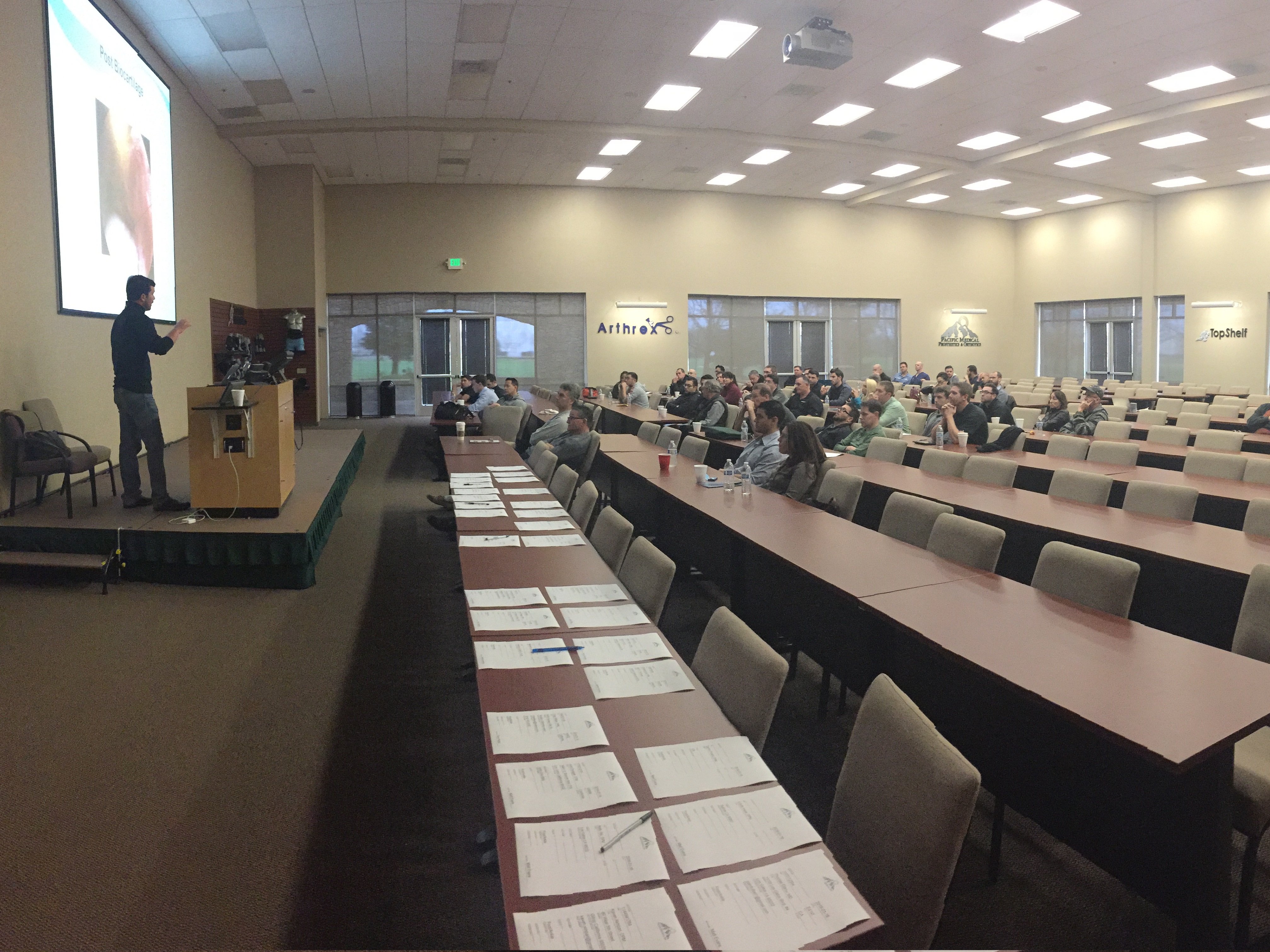 Procedures Available at Lab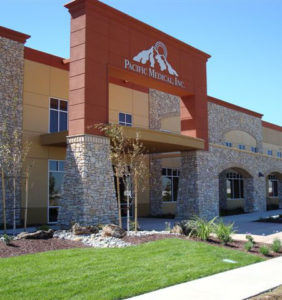 1700 N. Chrisman Rd.
Tracy, CA 95304
Learn more about our products