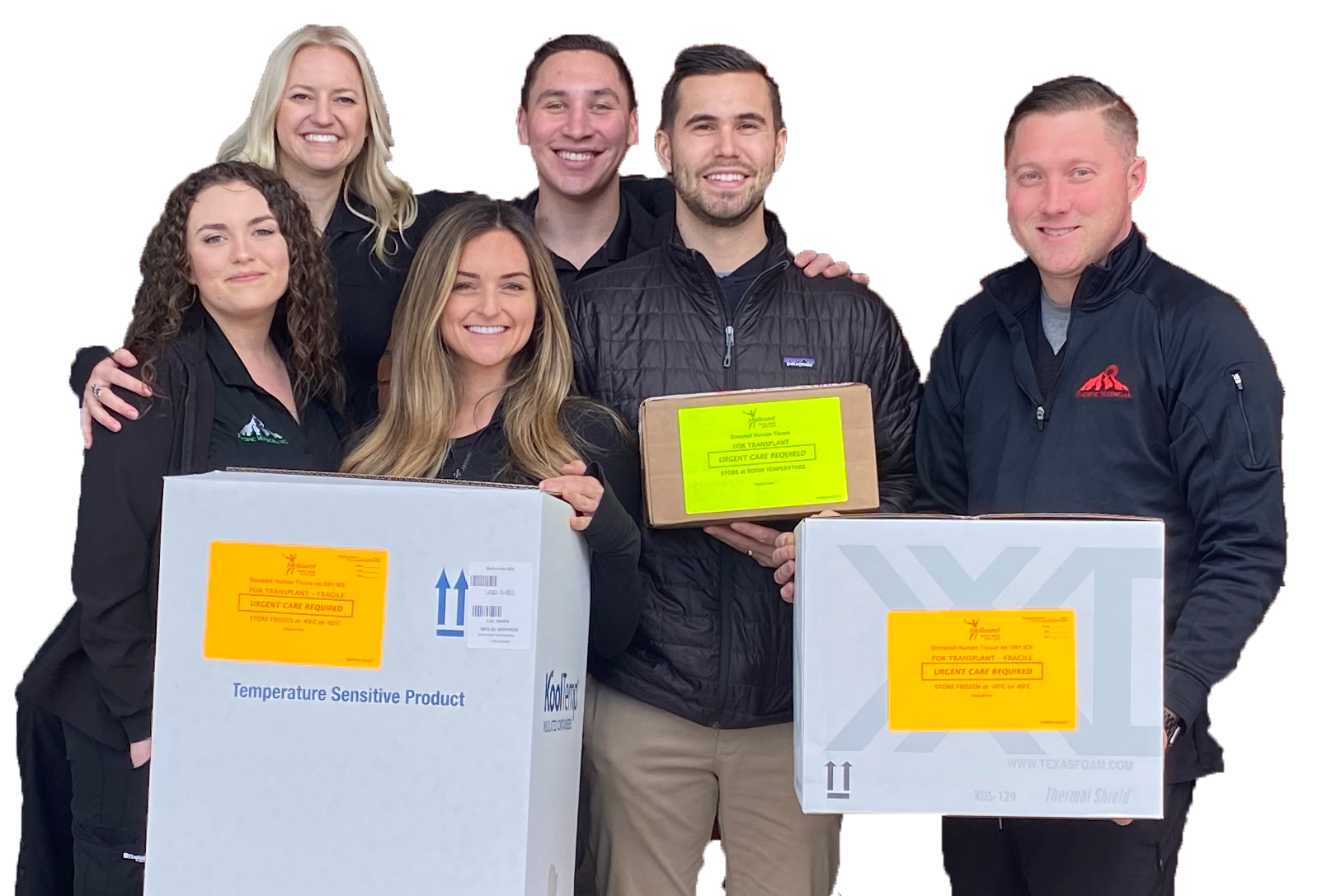 We're proud to announce the installment of our new licensed and certified tissue distribution center in Seattle, WA serving the Puget Sound area with 6 representatives to service your area.
Orders can be placed here: allosource@pacmedical.com. or call 559-696-2333
Graft Satisfaction Guarantee
6 Local Representatives for Increased Service
Lowest Dose Irradiated Grafts and Aseptic Available
Weekend Delivery Available
Reduced delivery, pickup, and restocking costs for Preferred Partner Accounts! (ask rep for details)
Acellular Dermal Grafts
Burn Skin
Soft Tissue Sports Medicine Grafts
Bone-Chips, DBM, Putty
DBM
Cellular Bone Products
ProChondrix Cartilage
Amniotic Membrane
Amniotic Fluid
Whartons Jelly
Lipogems Adipose Treatment
Platelet Rich Plasma
PRP w/ Auto Thrombin
Centrifuges provided
AlloSource is thrilled to officially be a part of your local community with same-day courier service! We now have local distribution through Pacific Medical in the Puget Sound area to assist you in obtaining the allografts you need in the timely manner you need them.  Below is a little more about what you have access to through AlloSource:
26 Year History – For more than 26 years, AlloSource's allograft solutions have been helping surgeons treat their patients.
Consistent Supply – Our unique structure with Organ Procurement Organizations around the country, ensures we can consistently honor tissue donors by providing consistent supply.
Donor Screening – At the time of donation, our tissue donors go through an in-depth medical and social history, along with intensive screening and testing.
AlloTrue™ Cleansing Process – Our AlloTrue technology is a unique, patented process designed to penetrate deep within donor tissue to remove blood, lipids and reduce microorganisms.
Industry Leader – We are the leader in processing of cell-based biologics and cartilage tissue for joint repair.
Nonprofit – Our mission-driven business is inspired by human tissue donors to responsibly provide innovative cellular and tissue allografts to advance patient healing.
Learn more about our products